TO ORDER ANY ITEMS FROM THE FILES BELOW, PLEASE EMAIL obmurray@sympatico.ca AND QUOTE THE ITEM NUMBER AND DESCRIPTION AND I WILL RESPOND PROMTLY! OR CALL ME AT 613-298-7549!
LOTS OF CLEARANCE ITEMS, HATS AND TEES FROM $5, UNIFORM JACKETS $60, NEW 2018 HATS AND TEES IN LIMITED QUANTITIES SEE FILES FOR PRICING AND PHOTOS
KEVIN HARVICK 2014 SPRINT CUP CHAMPION UNIFORM JACKETS MED TO 2XL
JUST $60.00 CAD!!! REGULAR $150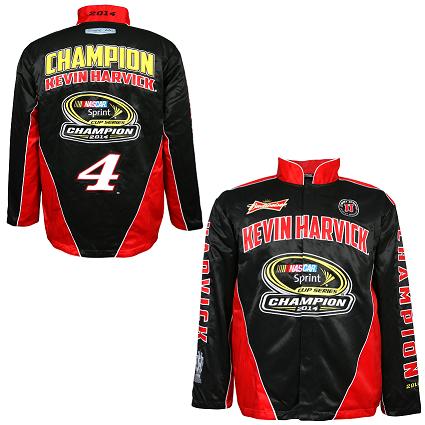 JEFF GORDON AARP/DTEH UNIFORM JACKETS
SMALL TO 3XL
$60.00 CND REGULAR $150
CANRACING IS ACTIVELY SEEKING NEW DEALERS ACROSS CANADA. SHOULD YOU WISH TO SELL NASCAR RELATED PRODUCT THROUGH YOUR ONLINE OR BRICK AND MORTAR STOCK, PLEASE SEE THE DEALER REGISTRATION PAGE OR CONTACT US DIRECTLY THROUGH EMAIL.